Welcome to our church! If you are thinking of attending  for the first time, or are simply looking for information on churches in the Brantford area we hope that you will visit us.
We've tried to put together some of the most frequently asks questions regarding coming to our church for the first time. Please don't hesitate to email us if you have more questions. We hope you enjoy your visit.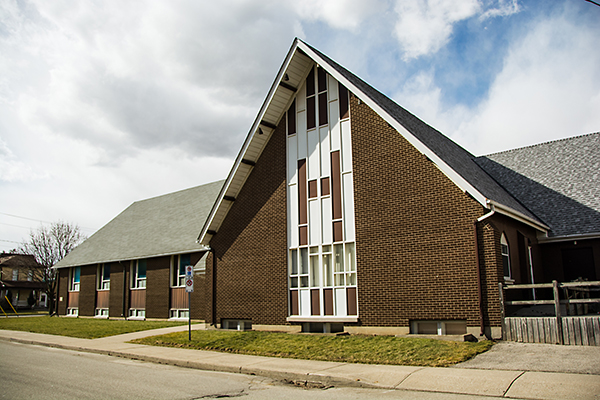 Who are we?
We are excited to be gathering together to worship our Lord every Sunday and would love you have you join us as we learn more about what it mean to follow Jesus.
What can I expect on a Sunday?
When we gather together for worship on Sundays, we strive to ensure that our focus is upon the worship of God. As a church we love the Lord, and in our worship services we try to keep Him as the center and focus. We have a traditional style of worship in our services, but also acknowledge that any true worship of the God we love must be heartfelt, in the Spirit, and Christ-focused.
Those interested in learning more about the Lord and those who have known Him for years are all welcome to come; we strive in our services to worship and teach in such a way that both inquirers into the Christian faith and rooted believers can grow in their knowledge of the Lord.
As a church we join together twice every Sunday to worship the Lord and hear from His word. These two services begin at 9:30 AM and 4 PM and are different services, each hitting a different focus of teaching from God's word. You are welcome to join us for one or both of these services.
We are currently meeting in Brantford at 66 Port Street.  There is free parking available at the church or on the street.
In terms of clothing, we have people in our church who may wear formal attire and some who dress more casually. If you're coming for the first time and nervous about what to wear, business casual would allow you blend in well.
The best way to learn more about us is to come out to one of our services! If you want to learn more about what our sermons are like, there are a number of sermons available for listening to online by following this link.
We wish you the Lord's blessings in your life, and pray He will lead you to faithful and joyful service in His kingdom!
What about my children?
The church has a nursery for children up to the age of 3. The children are cared for by members of the church. We encourage all other ages to participate in our worship service.
I'd like to talk to someone or pray with someone.
One of the reasons we are here are discipleship and ministry. That means we care about you! If you would like to talk with someone about spiritual issues please contact us or visit us on Sunday and someone will be happy to follow up with you.
Where is Redeeming Grace located?
We are worshiping in the Immanuel Baptist Church building located on the map below: